For more information about Lawsuit Lending or for a prompt, personal response to initiate the application process please contact us at: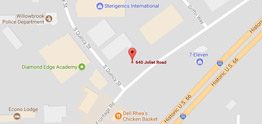 Lawsuit Lending, LLC.
640 Joliet Road
Willowbrook, IL 60527
Tel: 312.701.1200
Fax: 312.701.1230
Email: info@lawsuitlending.com


Click here to view in Google Maps.

Hours of Operation: Monday - Friday, 10:00 am - 4:00 pm.
Or, please feel free to leave a message and your call will be returned
promptly on the next business day.

Did you know you can fill out an Application Online and start the process?
Have a question? Check the Frequently Asked Questions of our website.